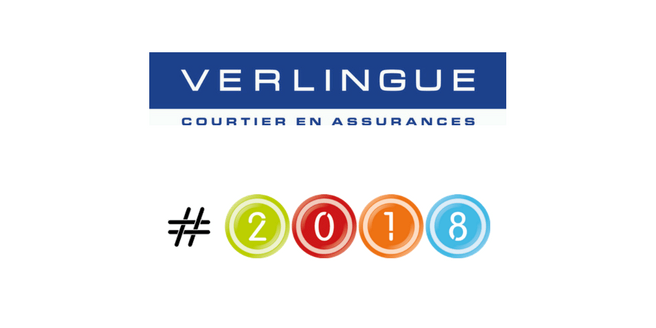 The insurance broker Verlingue announced the strengthening of its management team with the arrival of Frédéric Grand (Allianz). This appointment demonstrates the new phase that Verlingue is undertaking, as part of its #2018 strategic project.
With the launch of its new #2018 strategic plan, Verlingue announced its intention to further its consultancy and servicing (risk management and corporate social protection), but also to pursue its expansion both in France and in Europe.
To serve this goal and reach a new stage in the company's development, Eric Maumy (Chief Executive Officer) is pleased to announce the arrival of Frédéric Grand (Allianz) at his side, as Deputy Chief Executive Officer.
• Frédéric Grand will be joining Verlingue as of April 2018. He will be in charge of broker's international operations expansion (currently present in the United Kingdom and in Switzerland) and off the overall Front Office.
A graduated engineer from the École Centrale Paris with Risk Management training from the Georgia State University in Atlanta USA, Frédéric Grand started his career at Mutuelles du Mans Assurances, holding various positions in different countries (Tunisia, Canada, etc.). In 1996, he joined FM Global as Director of Development for France before becoming Marketing and Sales Director for Europe. In 2000, he became Managing Director for France, Benelux, Spain and Portugal. In 2006, he joined Allianz as Executive Director of Allianz Global Corporate & Speciality France then Head of Life and Health Partnerships Allianz France before being appointed Head of Brokerage in 2011.
Since 2016, Frédéric Grand has been working at the head office of Allianz in Munich, in charge of brokerage and the Midcorp segment.
Verlingue also announced:
• The appointment of Christian Belval as Regional Director in addition to the Specialties Department for which he retains responsibility.
After joining Verlingue in 2003, Christian Belval led Verlingue teams in eastern France, Rhône-Alpes, and northern France before taking the reins as Development Manager and then Specialties Manager. Sébastien Lenne who recently joined the company, will take over from Christian Belval as Director of Northern France.
• The arrival of Grégory Roy as Director of Key Accounts and Partnerships.
A graduate of ENASS and ESA, Grégory Roy was Head of Development and Sales Coordination for property and casualty at Siaci Saint Honoré. He has spent the entirety of his career in insurance and reinsurance brokering in sales development roles at Gan Prévoyance, Marsh, Scor and the LCF Rothschild Group.
These recruitments and changes form an integral part of #2018 strategic plan objectives and are designed to ensure the transition after the departure of one of the company's historic managers.
• After joining Verlingue in 2002, Edouard Hery (Director of Front Office and Regions) is about to leave the company after having contributed significantly to Verlingue's success in particular on complementary social protection where the broker has become a leader.
Eric Maumy, CEO of Verlingue, said: « The arrival of a talent like Frédéric Grand at our sides is great news for Verlingue, our customers and our staff. Frédéric Grand is a top professional with a career 100% dedicated to commercial insurance. Verlingue is expanding internationally, where we are already achieving 20% of our income, with the ambition that 50% of our turnover will be earned here in the near future. His knowledge of international markets will be a major asset ».
Are you a journalist? Contact the Communication Direction
By telephone at 0 820 260 260 or e-mail at communication@verlingue.fr