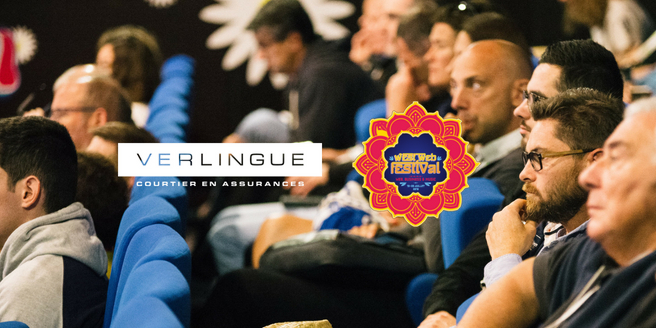 On 19 and 20 July, the West Web Festival will be welcoming the leading managers from the web giants in France and Europe alongside emerging talents in the digital world, for an event focused on the theme of "Humans for coding". As a fast-growing European insurance broker and a company which is highly committed to digital transformation in its own sector, Verlingue is pleased to be associated with this latest event, which will be held in parallel to the largest French music festival, Les Vieilles Charrues.
Having firmly established itself as one of the "must-see" tech events in France, each year the West Web Festival invites the key players from the French and international digital industry for two days of business, conferences and rock 'n' roll at Les Vieilles Charrues.
The speakers for this fifth event include: Fleur Pellerin, former minister for digital affairs and CEO of the venture capital fund Korelya Capital, Sébastien Missoffe, head of Google France, Fabienne Arata, manager of LinkedIn France, Eric Léandri, founder of Qwant and Edouard Chabrol, manager of Amazon Pay for Europe.
« Humans for coding »
or how digital technology is changing organisations and working methods. The event programme for these two days includes: a startup battle, conferences and debates with managers of startups, small to medium-sized companies or major firms who are experiencing these changes at first hand on a daily basis.
As a pioneer in its market where digitisation is concerned, Verlingue its proud to be associated with the West Web Festival, having participated in the event from the very outset. Verlingue's Chief Executive Eric Maumy will be coming along to explain how the insurance broker has transformed its service model since 2006 and why the company has decided to drastically accelerate its uptake of digital technology.