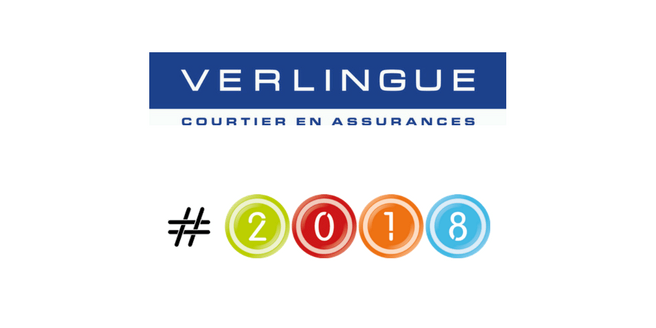 After taking stock of its achievements over the previous year, Verlingue is in line with the objectives of the #2018 strategic plan. Organic growth, international expansion and transformation are the three cornerstones that enabled Verlingue to report sustained growth in 2017: the company achieved turnover of €147 million – up by 12.5%, for a negotiated premium volume of €1.7 billion.
Verlingue has continued its growth in the regions and in specialised fields
In 2017, Verlingue registered a turnover of €147 million, split equally between corporate risk and complementary social protection: development marked by the renewed confidence of its business customers (97%) and the strengthening of its foothold in the regions with 14 branch offices on the national territory.
To fulfil its ambition of becoming the leading regional corporate risk broker, the company has continued to invest:
– In the recruitment and training of specialist talent from mid-tier firms and large corporations.
– In the strengthening of Verlingue Solutions Entreprises, dedicated to supporting SMEs.
– In specialised fields (real estate, financial institutions, health and life science institutions), which represent a significant share of revenues.
Today, the insurance broker has a 900-strong workforce and achieves 2/3 of its turnover in the regions.
Eric Maumy, CEO of Verlingue, explained: « In a complex and unstable regulatory environment in the field of complementary social protection, innovation, consulting and close support to business customers have been key success factors. We have also decided to position ourselves to achieve further growth in corporate risk, even though this market has slowed down significantly on a national level ».
International expansion with Europe in its sights
Already present in the UK, the broker has also conducted two external growth operations in Switzerland, with Advantis in 2016 (in Zurich) and S&P in 2017 (in Lucerne).
Fully committed to moving a gear, Verlingue already generates 20% of its revenues internationally (compared to 5% in 2015), has set a target that 50% of its turnover will be earned from international operations in the near future.
The arrival of Frédéric Grand (Allianz) as the Deputy CEO demonstrates the new phase that Verlingue is entering in the company's development. His main objective is to speed up the company's European expansion.
A key year with new digital offers
As a pioneer in its market, Verlingue continues to invest heavily in technological innovation in order to enhance its digital capabilities and to strengthen its differentiation through services. Verlingue has in particular launched two new web platforms, namely Assur@ccess, a 100% digital solution for borrowers' insurance dedicated to the banking networks, and Immo@ccess, dedicated to real estate professionals.
Eric Maumy, CEO of Verlingue, commented: « We have numerous projects under way, and we are completely rethinking our customer platform Easy@ccess, which revolutionised our service ten years ago. We will continue to computerise the services delivered to businesses, to further improve the customer experience and to increase efficiency and competitiveness ».