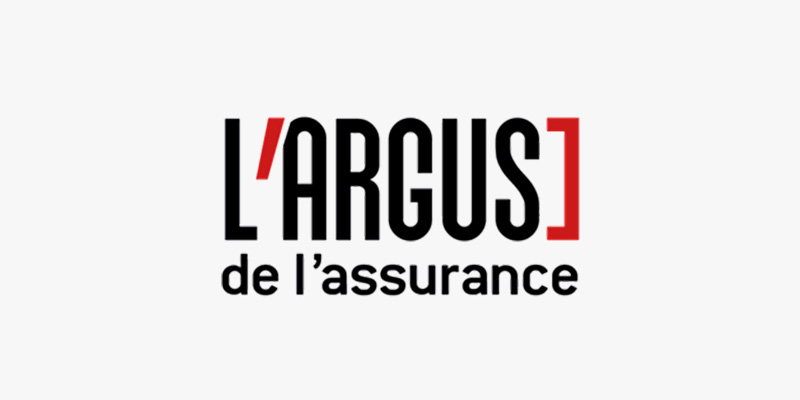 After reporting growth of 12 % in 2017, the Breton broker has embarked on a pivotal year. With the completion of its strategic plan, it is continuing to forge ahead with its internationalisation plans. CEO Éric Maumy sets out the company's goals.
2017 ended on a high note for Verlingue with double-digit growth. How was this achieved?
We made some decisive strategic choices and significant investments. First of all, in digital technology, where we began our digital revolution in 2005, launching automotive web platforms and complementary social protection web platforms. We revolutionised our service model and demonstrated our capacity to manage complexity by bringing simplicity to our customers, which has allowed us to gain the confidence of large corporations. This movement has continued since then. At the same time, we have strengthened our expertise and recruited talented new members of staff (editor's note: 100 employees out of a workforce of 900 last year), in consulting as well as management roles.
Lastly, we established offices abroad. After the UK ten years ago, we decided to seek new sources of growth in Switzerland with Advantis in Zurich and S&P in Lucerne.
Our approach has always been to avoid making cutbacks in adverse circumstances. We are in line with the objectives of our #2018 strategic plan and won the confidence of 200 new customers last year, which consisted mainly of French mid-tier firms and large corporations. 2017 growth was solid, as the 12% increase in our turnover, with revenues of €147 M, is based on 5% organic growth. We have done better, but this result is satisfactory for us in times like these!
You negotiated premiums of €1.7 billion in 2017. Do you believe that the competition has reached its peak?
We operate in a highly competitive sector, in which we have done rather well to date. We know where to create value for our customers and we do not spread ourselves too thinly. We have diversified and expanded our customer portfolio. In France, 50% of our revenues are consequently generated by large corporations, 45% by mid-tier firms and 5% by SMEs.
Have you managed to replicate your consulting and advanced management model for the SME customer base who have a different way of purchasing insurance and managing their risks?
Three years ago, the SME market was completely changed by the national interprofessional agreement (ANI) and the establishment of the responsible contract. We thought about withdrawing from this market. We finally decided to invest in this segment where we believe we can add a lot of value in risk management and social protection. The only condition was that we had to reinvent ourselves, as we were faced with an economic model problem, hence the creation of Verlingue Solutions Entreprises with a team, resources and solutions dedicated to this segment.
Is regionalisation, which is one of the key areas of your 2016-2018 strategic plan, linked to this goal?
Not really, as our regionalisation approach began over 20 years ago. We embarked on our development plan with the takeover of well-established regional brokers based in Lille, Mulhouse, Paris and Lyon. And we have also established offices in Rennes, Dijon, Aix-en-Provence, Bordeaux and Annecy etc. We now boast 14 branch offices with teams capable of developing solutions in close proximity to our customers throughout France. One third of our turnover is generated in the specialised fields and almost two thirds in the regions, split equally between mid-tier firms and large corporations with whom we have developed our business steadily over the past ten years.
The market that was hitherto very much saturated appears to be following a slight downward trend in certain fields, such as non-life insurance. Is this the case for you?
This is an issue that was much discussed during the 26th annual Conference dedicated to Risk Management in February. To be honest, we found the claims of a "market downturn" to be slightly exaggerated, capacity remains strong and our customers can continue to expect very good conditions.
Are you pursuing your digital transformation?
Yes, it's vital. We are continuing to invest heavily in technological innovation to enhance our digital capabilities and to strengthen our differentiation through services, which is one of our trademarks. We are facing significant challenges relating to the transformation of our business models. For example, borrowers' insurance represents almost 10% of our turnover in France. New players are now ready to "uberise" this market.
Do you think that the decision of the Constitutional Council will really shake things up?
Yes. The low real estate rates make the insurance amount so visible that customers are quick to negotiate. Insurtechs are shaking up this market by proposing a new service model. We caught onto this trend and by relying on our expertise in the digitalisation of the customer experience, we have turned the borrowers' insurance market around in just 12 months by creating Assur@ccess, a web platform that facilitates the customer experience. We make our solution available to the large banking networks and their borrowers.
In the same vein, we have launched Immo@ccess for real estate professionals. We have numerous projects under way. We have launched the Be digital plan, which provides for an overhaul of our information systems, and we are completely rethinking our Easy@ccess customer platform. Today the whole company is on the way to becoming a digital factory and it's an enormous challenge.
What are your international ambitions?
We have decided to move up a gear. We already generate 20% of our revenues internationally, and have set a target that 50% of our turnover will be earned from international operations in the near future. The arrival of Frédéric Grand demonstrates the new phase we are entering. Frédéric was responsible for brokering in the MiCorp segment of the Allianz group, and will now put his efforts into the Europeanisation of Verlingue.
After the UK and more recently Switzerland, our objective is to acquire brokers that share our DNA and who are leaders in risk management and corporate social protection in their markets. We are targeting mature countries where our model in terms of consulting and management allows us to set ourselves apart from the competition. This new international dimension is already benefiting all of our customers.
At a time when insurance brokers tend to specialise, do you intend to continue as a general player?
70% of our business is general insurance and 30% of our business is in specialised fields such as financial institutions, real estate professionals and healthcare and life sciences institutions. These companies face very specific risks that only specialists are able to cover. We place particular importance on specialisation, as our customers rely on our in-depth understanding of the challenges that they face, in addition to our ability to negotiate good insurance conditions. This is moreover an enormous challenge for general insurance players, yet one that we will meet.
We cannot conclude without touching upon Solvency 2, the Insurance Distribution Directive (IDD) and the General Data Protection Regulation (GDPR)…
Regulation is playing an increasingly important role. In the UK, the compliance rules put in place have destroyed a lot of value for brokers without necessarily creating value for customers. I would not say that this applies to Solvency 2, which has professionalised management. The real issue for us is the General Data Protection Regulation, as it affects all of our customers. We are taking action to advise and help companies to find the best solutions in terms of cyber security.
There is a huge mismatch between the potential consequences of the risk and its understanding by all of the stakeholders concerned. Cyber security is an enormous challenge for our industry and we are in close contact with the Ciab (Council of insurance agents and brokers, equivalent to the CSCA), which allows us to understand what is taking place on the North American market, and to remain at the forefront of these matters.
Eloïse Le Goff & Olivier Baccuzat  –  L'Argus de l'Assurance